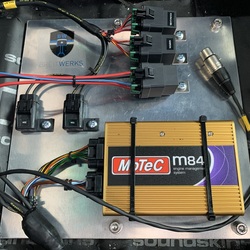 We are having a blast with this 1986 Porsche 911 Carrera engine upgrade we are doing here at BreitWerks. This is our first opportunity to see firsthand what a modern engine management system like the MoTec M84 is capable of doing. This 3.2L Carrera engine has received all of the upgrades we decided on to help us achieve the owner's goal...
Read More
---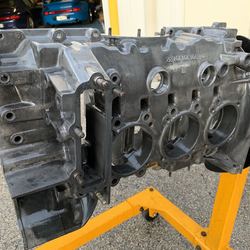 With all the new fangled technology out there today, I find myself getting spoiled and lazy and bored. I rented a car last week that had a monitor for a rearview mirror. Yesterday I did an oil service on a new Macan that will basically talk to you like a person. It's totally crazy how far the world of technology has come. And...
Read More
---
Our latest project is a 1986 Porsche 911 Carrera 3.2L. We will be putting her back together as a 3.4L with some serious compression, wicked cams, and ITBs. Prior to starting the project we took her to the Dyno. She was pretty down on torque so I wanted to see what the cam timing was set at as we tore her down. This youtube video...
Read More
---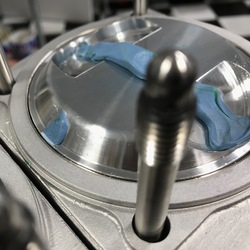 I'm often asked why we clay... what is clay you ask? Clay is exacty what you are thinking it is. We use crayola modeling clay. The kind you played with in Kindergarten. Claying a motor is when you assemble it, typically with no gaskets (unless they are critical to dimensions) to make sure all of your clearances are correct. We...
Read More
---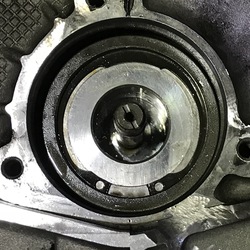 The IMS Solution from LN Engineering has literally revolutionized the way we look at the Boxster and 996. These cars always held, for me, the idea of a ticking, time-bomb. Even though I own one, I always looked at it as less than capable because I was never sure when it was going to grenade the IMS bearing and force me to find another motor...
Read More
---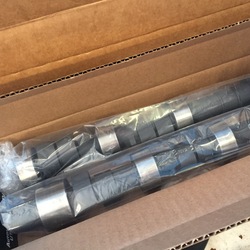 When doing a valve adjusment on an air-cooled Porsche 911 you have an opportunity to do a pretty thorough inspection. Once you get the valve covers off you can check each headstud to make sure none are broken. You can also inspect the camshafts to make sure that the lack of ZDDP in modern oils hasn't taken it's toll. In the video below...
Read More
---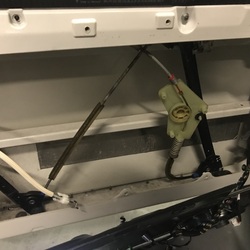 There are dozens of ways to accomplish this task. Here's how we do it at BreitWerks. A worn out window regulator will affect how the infamous "window drop" performs on the late model Porsche cars. This includes the Boxster, Cayman, 996 and 997. After you have gone through the effort of getting both the outer and inner door panel...
Read More
---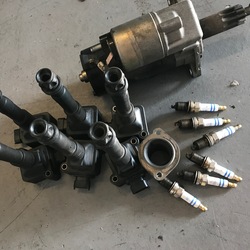 Porsche Turbos are hard on spark plugs. The difference between the 996 and 997 turbo is the variable geometry turbocharger. That little actuator makes the job completely different between the two models. Both require the bumper and intercoolers to be removed. But to change the #3 and #6 coils and spark plugs on a 997 turbo you...
Read More
---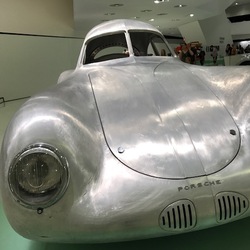 Although the title states 1920's, this portion of our video on BreitWerks trip to the Porsche Museum takes us through the 1950's. Porsche was prolific with his early engineering efforts in both automotive and airplane development...
Read More
---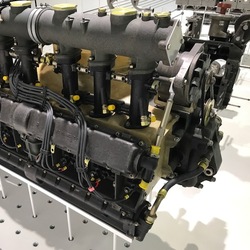 BreitWerks recently took a trip to the Porsche Museum in Stuttgart. Here is a short video of the venerable 917 Porsche racecar engine in a static display showing the internal components...
Read More
---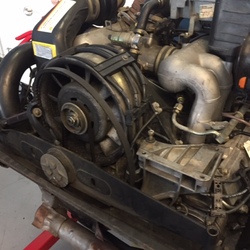 We've been recording a lot of real time activities around here. Check out our YouTube channel to browse through the different videos. &nbsp...
Read More
---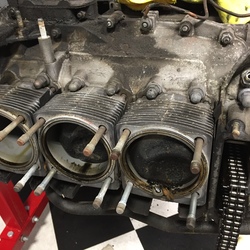 As you can imagine, Porsche engine teardown can begin to get monotonous after awhile. This time there was a little bit of a challenge. The 1982 911 Porsche SC engine was dropped off for a rebuild but it could not be spun though a full crank rotation. In order not to hurt anything further than it was (luckily nothing was hurt), I bore...
Read More
---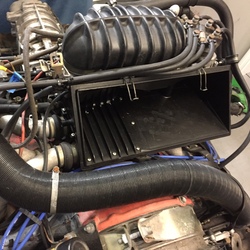 Since 1973.5, until 1984, Porsche used a Bosch CIS Fuel Injection System. There are a few little things that can be done to make that old motor run like new again. One of those is to make sure you do not have any air leaks around your fuel injectors. Check out the video to see a little DIY video on proper replacement...
Read More
---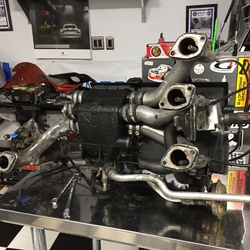 From 1973.5 until 1984, Porsche's primary fuel injection system, made by Bosch, was known as CIS (continuous injection system). There are a handful of people left that really understand the intricacies of the system so most owners are talked into carburetors or another form of fuel injection when their engine exhibits hard starting, poor idle...
Read More
---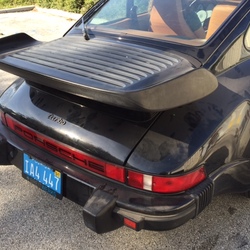 BreitWerks is extremely excited to be working with a customer that has decided to ressurect a 1985 Porsche 930 Turbo that has not been driven since 1987 and was parked in dry storage with a mere 7,800 miles on the odometer. We will slowly but surely bring the time machine back to life and hope you will follow along...
Read More
---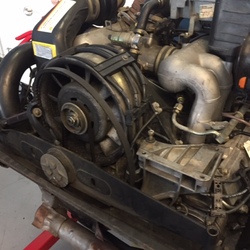 This post is dedicated to my fellow engine nerds. Today we split the case on a 1988 3.2L Porsche engine with approximately 115,000 miles. Our detail oriented apprentice pulled, labeled and cleaned each of the main bearings so we could inspect them. We all know the Porsche, flat six engine, crankshaft is very well supported by the...
Read More
---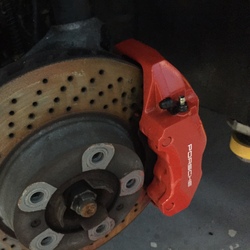 Ever wonder why some Porsche brake calipers look pretty and some look like they've been through a war? Take a look at our DIY tricks for bleeding brakes video below! If you have any questions, give us a call here at BreitWerks. &nbsp...
Read More
---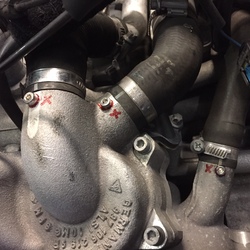 The Porsche Mezger engine will go down in history as an engineering marvel for sure. It has been updated and upgraded as close to perfection as almost possible. The last iteration, referred to as the GT1 motor, was used in the 996 and 997 Turbo and GT3 cars as a watercooled powerplant. Every Porsche model iteration has had its own...
Read More
---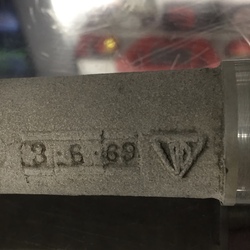 Follow along as we show you some tips and tricks for installing a camshaft in a 911 Porsche engine. &nbsp...
Read More
---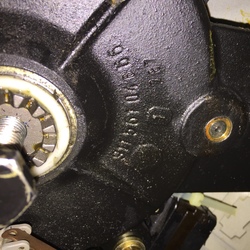 1988 Porsche 911 Cabriolet with an anomaly in the convertible top. It will not go up and down, even after having the controller rebuilt. Next step... check the transmissions. Check out the video to see how we do that here at BreitWerks. &nbsp...
Read More
---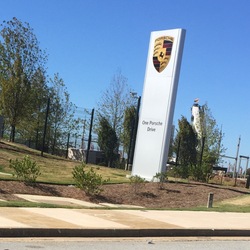 There was a little hurricane named Matthew. So we evacuated to Atlanta. While there we visited our friend Geoff Lowdermilk. Geoff just happens to be the Assistant Chief Driving Instructor for the Porsche Experience Center in Atlanta. Yeah, that was fortunate! Geoff took my son, Nick, for a few hot laps in a Lava Orange...
Read More
---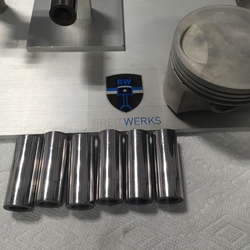 The objective here was to ensure that these wrist pins could be reused for many miles of more fun. Check out the video to see the process and maybe this can help you as you take on a Porsche aircooled engine rebuild...
Read More
---
This 1958 Alfa Romeo Veloce engine rebuild got some really neat aftermarket parts. Carrillo rods and Arias pistons. In order to make sure that all of these aftermarket parts work together we dry run the assembly. That includes setting the cam timing with the Veloce grind cams redone at Webcam. Gotta make sure that all of this...
Read More
---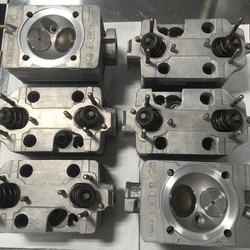 I noticed some blowby around the flame ring when I tore down this 1976 911S Porsche. Even though these have a flame ring gasket, I wanted to deburr and ensure the most perfect fit possible. No more leaky combustion chambers. &nbsp...
Read More
---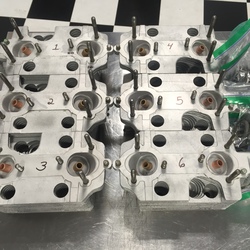 A quick little video showing the installation of studs back into a 1974 Porsche aircooled cylinder head. The studs were removed to facilitate cleaning and inspection prior to having the guides replaced. &nbsp...
Read More
---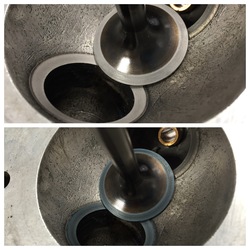 This is a 1958 cylinder head from an Alfa Romeo 750 veloce engine (1300cc). As the engine is reassembled, we do everything we can to ensure that it performs as well as it looks. In this case, we are hand lapping the valves to the valve seats to make absolutely certain that we have the best seal possible in the combustion chamber. Although...
Read More
---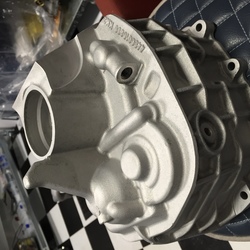 As I've been rebuilding this G50 Porsche Six Speed transmission, I have seen many people lamenting about the lack of information out there on this particular topic. This is not a how to video, my objective here is just to show people that are interested what is on the inside of the shiny silver box called a G50 transmission. This particular...
Read More
---
A simple Bosch wiper blade change demonstration for the 911Porsche DIY crowd. The little things can be so satisfying if you take a few extra steps to ensure success...
Read More
---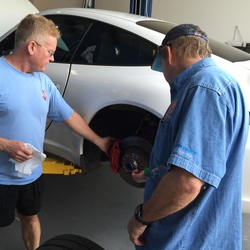 Today we hosted a Centerlock Tech Session for the Spacecoast PCA. For those who didn't make it, I figured I would put together a little video of how to maintain the wheel bolts for the Porsche Centerlock system. Every third time you remove the wheels you should perform this simple maintenance activity. If you have any questions, give...
Read More
---
Final piece of our Pad Keeper Installation series at BreitWerks. All in all, this is a great product that is easy to install and makes a huge difference in the look of your engine bay. Give us a call if you'd like to order a Pad Keeper and we will get one heading your way...
Read More
---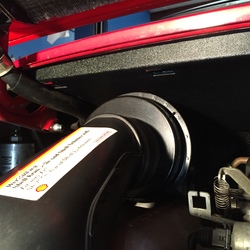 Part 4 of the BreitWerks Pad Keeper Installation Series. As you will hear me say in the video, this is the perfect, Sunday afternoon DIY project. Or just ask for one to be installed at your next regular maintenance appointment. Give us a call if we can help...
Read More
---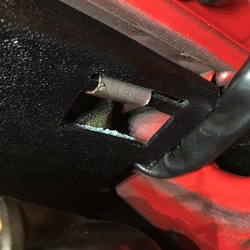 Part 3 in our Pad Keeper Installation Series. Here you will see how to get the tabs to align with the locating slots in the Pad Keeper. This is the very first time I have laid my hands on a Pad Keeper and it only took a few minutes to figure out the process. Very simple and satisfying...
Read More
---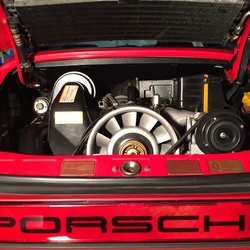 Part 2 in our Pad Keeper installation series. Here we see where the interferences described in the installation instructions are located on an actual vehicle...
Read More
---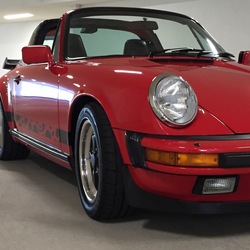 BreitWerks is proud to be associated with Pad Keeper. Pad Keeper is an invention by our friend David Etter to help clean up one of the last details in the engine compartment for the air cooled cars. I always laughed when I watched someone unbox something on youtube so I figured I would give it a try. The following parts are filmed...
Read More
---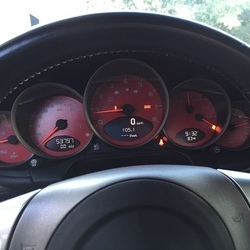 The interweb makes some things seem so easy! This was one of the more tedious tasks we've encountered. The vendor for the gauge faces only recommends sending them the entire cluster so they can ship it back to Germany for install by their technicians. However, they still sell the faces to the public with a few clicks of the mouse...
Read More
---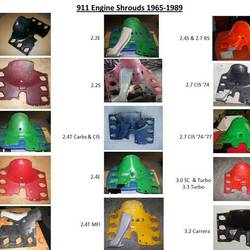 I get asked this question all the time! I have gotten into long debates and done significant research on the subject. This is by far the best documentation that I have found on the topic. But then again, it's your motor, so if you're not going for restoration accuracy, paint it any color you want!!! Just a note, the original...
Read More
---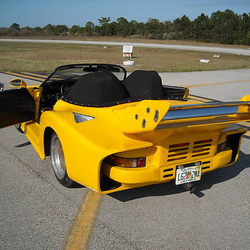 Should I buy my own parts… In a word, NO. If you are a hardcore DIY guy this may not apply to you. However, if you are an enthusiast that loves your car but doesn't have the time to turn a wrench, I think what I have to say will resonate with you. With the oncoming Fall season, read that as "perfect driving...
Read More
---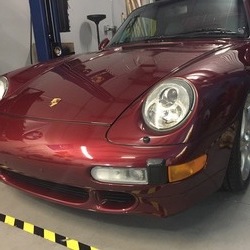 Throwback Porsche promotional video for the 993. This is worth the watch to see how seriously the factory took the driving experience. Interesting to note the many differences from today's vehicles. Everything from how they are built to the overall size. A real eye-opener...
Read More
---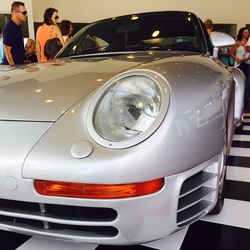 I fell in love with Porsche when I saw a 959 on display at the New York Auto Show back in the 80's. Recently BreitWerks took a trip to Brumos to see their amazing display of Porsche racing history. Yes, there was a tremendous amount of cool stuff but for me, getting to crawl all over the 959 was the highlight of the trip! It definitely...
Read More
---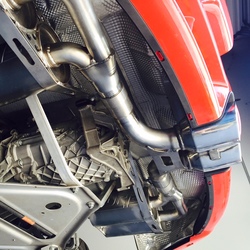 Our Porsche's are perfect right? Pretty darn close. With the new cars, the most common comment that I hear is that they aren't noisy enough. Noisy huh? Yeah, it doesn't sound mean. Well if you want it to sound mean you can do something about it. There are so many different options available out there that it is sometimes...
Read More
---
On Board video is so amazing! &nbsp...
Read More
---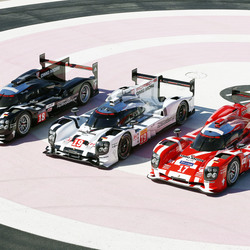 This is an awesome video about the history of Porsche racing. The intro by Dr. Ferry Porsche is definitely worth the watch! &nbsp...
Read More
---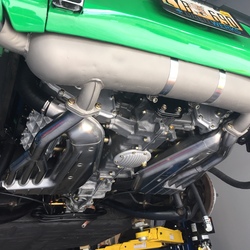 In 1970, not only was Little RnR manufactured, but Porsche won the 24 Hours of LeMans for the first time. Here's a cool video all about 1970...
Read More
---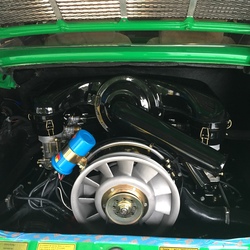 Little Miss Rock n Roll is a 1970 911T that's been upgraded to a 2.7L high compression motor with a custom MSD ignition system. Every nut, bolt, screw and anything else you can think of was refurbished, replaced or restored. The first start was pretty exciting. Time to tune the Webers... &nbsp...
Read More
---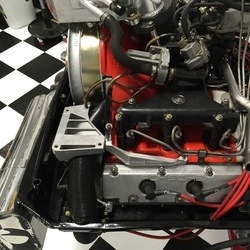 BreitWerks just completed a partial engine rebuild to correct a leaky base gasket on this beautiful 1989, 911 Turbo. This monster also received a few "while you're in there" upgrades including a TiAL Wastegate, a KEP Stage 1 Pressure Plate, G50 updated release arm and bearing, Sachs clutch disc, powder coat and polishing of all the little bits...
Read More
---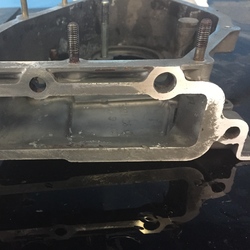 Old, tired 911 Porsche motors tend to leak oil. There are a lot of different reasons. This is one example, on a magnesium chain box, of something that we can do to minimize the chances of an oil weep or leak during a rebuild. Instead of sending the chain box out to a machine shop, here is a simple way to make sure your sealing surface...
Read More
---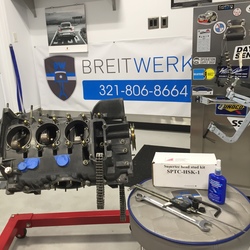 Today was headstud installation day. This video shows how we install the studs. This engine received the gold standard machining processes including shuffle pins, oil bypass mod, spigot bore enlargement and casesavers. In addition, after the rods were reconditioned and balanced to within .5g, we installed ARP rod bolts. So the...
Read More
---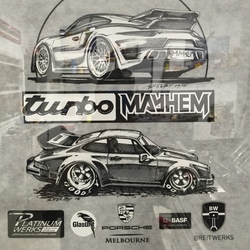 The first annual Turbo Mayhem event was held at BreitWerks by the Spacecoast PCA today. We had 26 911 Turbos and over 130 Porsche people in attendance. There were kids, dogs, coffee, cookies and a lot of raw horsepower! We were very lucky to have Eckart Scheider in attendance as he was heavily involved in the Porsche racing program during...
Read More
---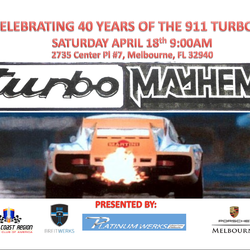 Turbo Mayhem is coming!!! Saturday, April 18th, 2015 from 9am till 11:30am. We will have each of the seven models of 911 Turbo on display and will host a discussion of changes over the years. Porsche of Melbourne will have a brand new 911 Twin Turbo on display for everyone to check out. Coffee, doughnuts, and if you register...
Read More
---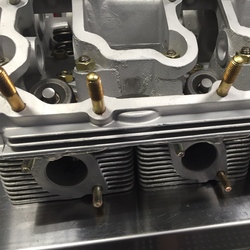 Today was cam rack assembly day for a 1970 Porsche 911T. One of the most important aspects of the assembly is the speed at which you can perform the assembly. The requirement for speed is based on the use of Loctite 574 sealant between the cam rack and the cylinder heads. In order to improve your speed and ensure a good seal, ensuring...
Read More
---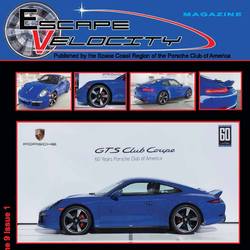 The Florida Space Coast Region of the Porsche Club of America (PCA) is an extremely active group with over 700 members. Our region membership magazine has won national awards being recognized as one of the best. For years Breitwerks has contriibuted articles on various events and activities. As the current Tech Chair I get to come...
Read More
---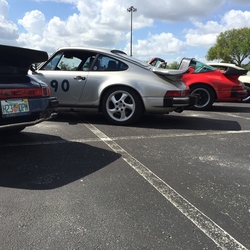 Today was a beautiful Florida Spring day. Big, white, fluffy clouds in a clear blue sky. A little wind and a lot of sun. And a whole lot of tire smoke in the background!!! We burned through some serious hydrocarbons today with the Spacecoast PCA autocross group. A little more than 30 cars showed up making it the perfect day...
Read More
---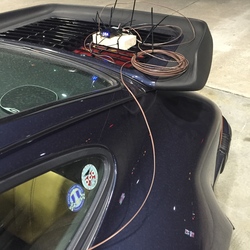 There is a lot of mystery and speculation around how the Porsche 911 Turbo CIS fuel injection system works. The reality is, it's not that complex. There are two fuel pumps, one front and one rear. As long as those fuel pumps are working correctly, and pushing hard enough to keep the system pressure within spec, everything else is controlled...
Read More
---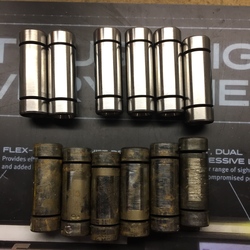 Here's a quick little video of how we restore Porsche 911 rocker shafts here at BreitWerks in Florida when we rebuild a Porsche engine. You will notice we use a few different grades of synthetic steel wool. The green is used sparingly as it is the coarsest of the grits. A light coat of polishing compund is used more for lubrication...
Read More
---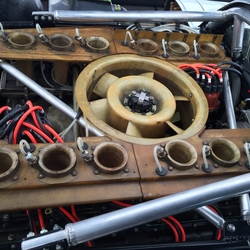 The Spacecoast PCA hosted a group drive down to the 2015 Targa 66 hosted by Brian Redman. While at the Palm Beach International Raceway (PBIR) we met a gentleman who owned a 917 trainer car painted in the Martini livery. When we asked if we could here the 1970 flat 12 cylinder run, he told us that Brian himself would be driving the car in...
Read More
---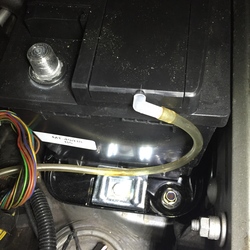 After only a few days, all signs of corrosion from a leaky battery have been erradicated. The 996tt battery box/tray has been brought back like new... better than new! A little work to remove the corrosion, a quick trip to the powdercoating shop, and a phone call to Porsche for some OE hardware to put everything back together and we are...
Read More
---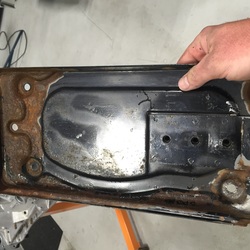 This is the battery support tray out of my 2001 996tt Porsche. New cars aren't supposed to have these "old car" problems! Well, I can tell you firsthand, this happened. Check your battery tray and make sure you catch it before it is too late. Instead of replacing this tray, I will have it restored and powder coated for a better than new repair...
Read More
---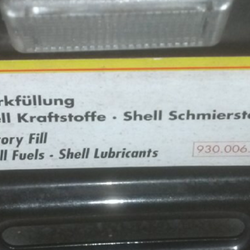 One of the major components of correct restoration is to ensure you have the correct decals. This includes colors, fonts, sizes, etc. Many of the old decals have been superceded with new part numbers so getting originals can be quite an ordeal. We are fortunate to have a few contacts that can make this stuff happen. I'll post...
Read More
---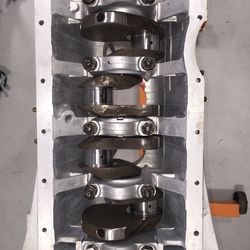 Attention to detail during bottom end assembly is imperative. This little Alfa Romeo 1600/101 motor should spin nice and freely. All of the rotating assembly was balanced both statically and dynamically. Everything is spinning smoothly by hand.&nbsp...
Read More
---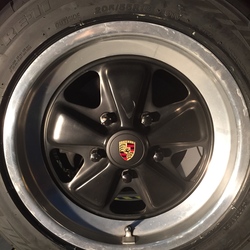 Another foray into some time lapse fun... This 1986 Porsche 911 Targa came in for a little makeover. As a part of that makeover we upgraded the rubber. Upon reinstallation of the wheels we discovered the wheel bearings were very loose. Since this car will see the racetrack, it had to be corrected. A quick little adjustment...
Read More
---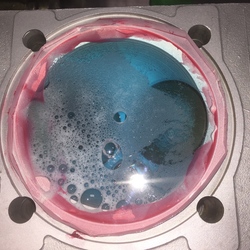 These 2.2 Liter Porsche cylinder heads were originally cast in Nov/Dec of 1969. That's right, 1969!!! It's quite possible that over the last 40+ years someone has done something that would change the original measurements regarding the CC volume. The upside... you can easily calculate C/R for the engine build once you have a few key...
Read More
---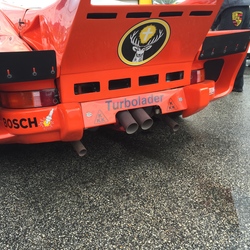 I was standing in the perfect spot for taking a video when these monsters were fired up and rolled out of the paddock for a few exhibition laps around Daytona during the 2015 Rolex 24 Hour race...
Read More
---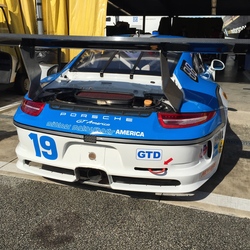 Had a blast walking around the paddock checking out the different engine combinations from the different manufacturers. By far my favorite is the Porsche GT America. 4.0 liters of high compression goodness. Couldn't believe how amazing that big wasser cooled motor sounds here at the Rolex 24 Hours of Daytona! &nbsp...
Read More
---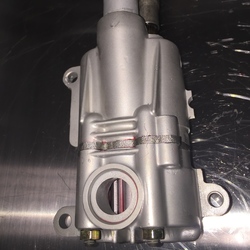 This little Porsche oil pump was tired, really tired. The little pump would barely turn and needed a rebuild. Upon disassembly, we found particles, rust, sludge, etc. The magnesium oil pump was completely disassembled, marked for pump set matching and cleaned. After cleaning it was clear that we needed to go a little further...
Read More
---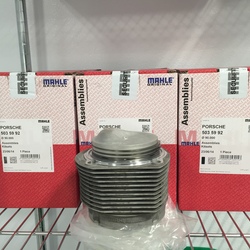 The 2.4L restoration project has gotten a name! The engine is being restored to go into an RS Clone so I named it Darth Vader in honor of the Clone Wars! The NOS Mahle 2.7L pistons and cylinders have finally arrived. The heads have been completely disassembled and cleaned. The magnesium case is almost free of head studs (that's a...
Read More
---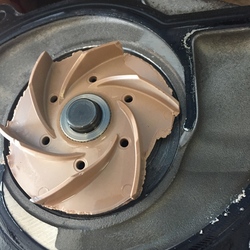 Much ado has been made of the Porsche M96 / M97 IMS bearing issues. But it is often overlooked that the cooling systems on these impressive little cars is also a sore spot. Many a Boxster and Cayman owner have walked out to their babies only to find a puddle of pink fluid on the garage floor. Uh oh... what do I do now? Well...
Read More
---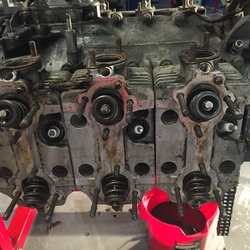 Yesterday we pulled the valve covers. Today we pulled the cylinder heads off of this 1972 2.4L Porsche engine at BreitWerks. So far, so good. All the date codes appear to match with the estimated build date. Not too many true numbers matching vehicles left as many have been molested over the years. &nbsp...
Read More
---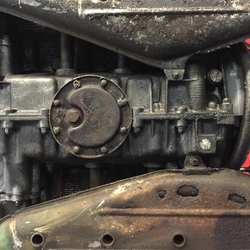 Wanted to add a link to a teardown vid we created today. Don't worry, it's time lapse so it won't take too long. 2.4L Porsche, MFI motor out of a 1972 911. This is a current restoration project that we are working on. Many more updates to come! &nbsp...
Read More
---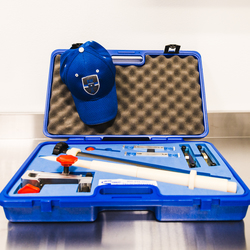 We are going to take this in reverse by starting with Tools... Many people have heard of the Avanti method and realize that it can have tremendous positive impacts on projects by saving over 50% in cost and increase quality by over 70%! So BreitWerks says, "why can't we apply these same principles to build engines?" We...
Read More
---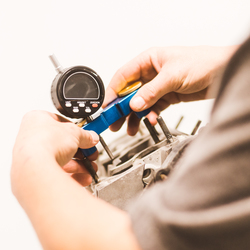 Since we are taking this in reverse, it's time to address Processes... Once again, I highlight the Avanti method and the fact that it is proven to have tremendous positive impacts on projects by saving over 50% in cost and increasing quality by over 70%! So BreitWerks has decided to apply these same principles to build engines. The...
Read More
---