About BreitWerks
---
Jason Breitfeller, Owner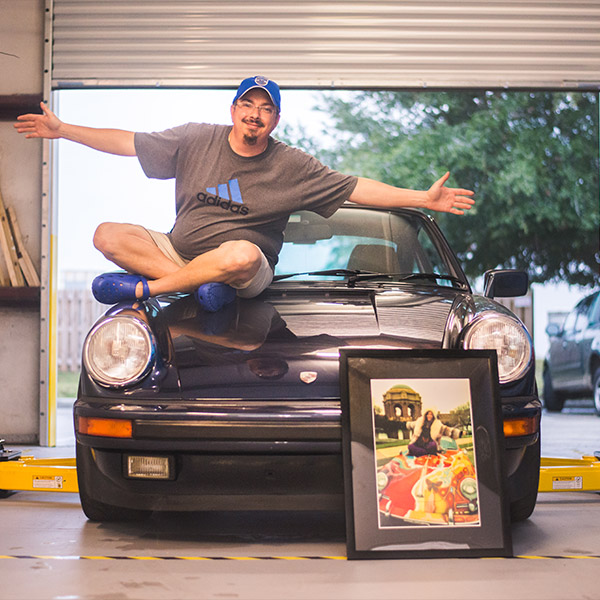 Jason Breitfeller, the owner of BreitWerks, founded our engine specialty shop based on a passion for automobiles. Specifically, the motive power portion peaked his passion. Jason discovered his passion for Porsche cars in 1987 while riding in the backseat of a 944 (which he still owns today) and watching the oil pressure gauge change readings at each gearshift. His first foray into "improving" on the Porsche engine design came a few years later with a small modification to the family 944's exhaust system. His dad couldn't figure out why the car sounded different, but it ran a little better so the subject wasn't pushed too far!
That passion and admiration at a young age turned him towards a mechanical inclination. It began with a memorable Triumph TR-8 fuel injection to Holley four-barrel conversion and hasn't stopped since. From Alfa Romeo's to BMWs to Mercedes to Porsche's, Jason has worked to understand and improve them all.
Jason began BreitWerks as an alternative for our customers that need major engine work. Many service oriented shops can and will accept a major project. Those projects tend to flounder and take weeks, months or even years longer than expected. Of course the budget side of that equation has a similar experience. Jason has a background in Aerospace Research & Development and Manufacturing Project Management. That background has afforded him the opportunity to gain notoriety as a globally recognized Project Manager with responsibilities that ranged from thousands to literally billions of dollars. BreitWerks applies those same industry standards to managing customer projects. Each project takes on a specific moniker and the customer is given justified budget and time estimates with regular status updates. This ensures that no surprises are encountered and a collaborative approach is taken to ensure that the customer requirements are met within the appropriate time and budget guidance agreed to at the beginning of the project.
Specialty projects ranging from Concours style engine rebuilds, to EFI conversions to big power adders are exactly why BreitWerks exists. Jason would enjoy talking to you about your goals and objectives. If you can't find him at the shop, you might find him at a Concours event taking dozens of pictures of the particular orientation of a hose clamp on a factory-maintained historic vehicle.
BreitWerks is located on the Spacecoast in Suntree, FL. We invite you to come and take our version of the white-glove challenge (if you can get grease on your finger in our clean room engine assembly area we will give you a one dollar bill!). We welcome your inquiries and can't wait to combine our shared passion on your next major project!