Miss Piggy, a 2004 Porsche Cayenne S, stopped by the shop with an annoying clunking sound. The driveshaft had been replaced at roughly 65,000 miles. The big beast now had around 165,000 miles on her. Not bad for a second driveshaft! But, the clunking had to go since this was the family truckster.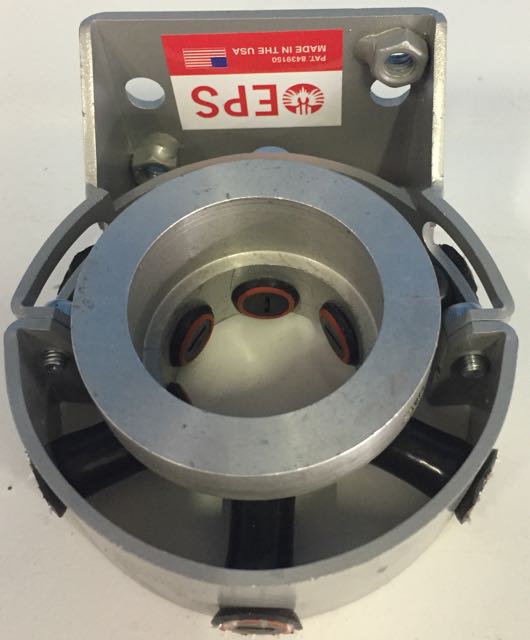 Enter the EPS Cayenne Driveshaft Support Bearing!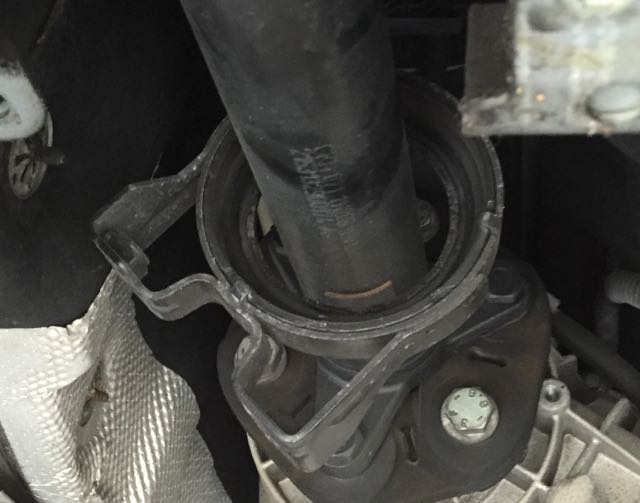 The old Cayenne just needed a little TLC as the rubber on the current driveshaft support bearing had separated.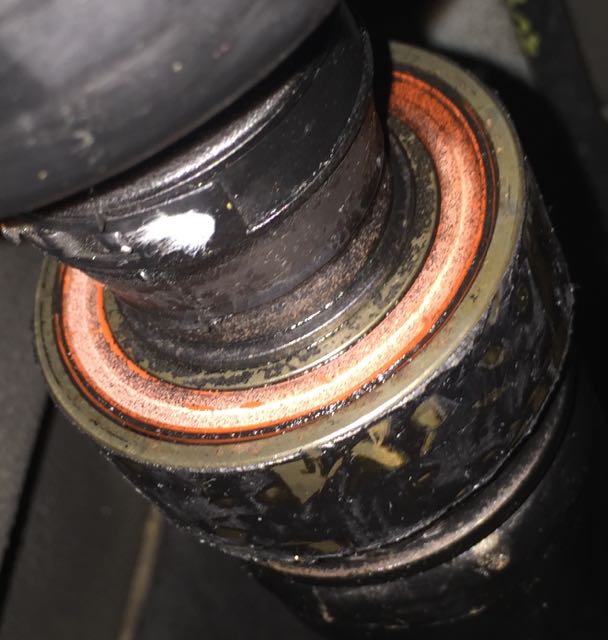 Instead of replacing the entire driveshaft and potentially upsetting the balancing of these rotating assemblies, the EPS replacement bearing support allows you to replace the bearing support in situ. It is imperative that the bearing outer race is cleaned and the bearing is repacked. This will ensure a longlife ahead for the newly supported bearing. (Vertex claims a 30 minute install, beware, this is not a 30 minute job if done properly).
Once the prep work was complete, it was a straightforward install. Make sure if you try this at home that you have the correct tools and a torque wrench to ensure that everything is properly assembled for a long life. Afterall, EPS says that this is a permanent fix. This Cayenne is expected to go another 250,000 miles!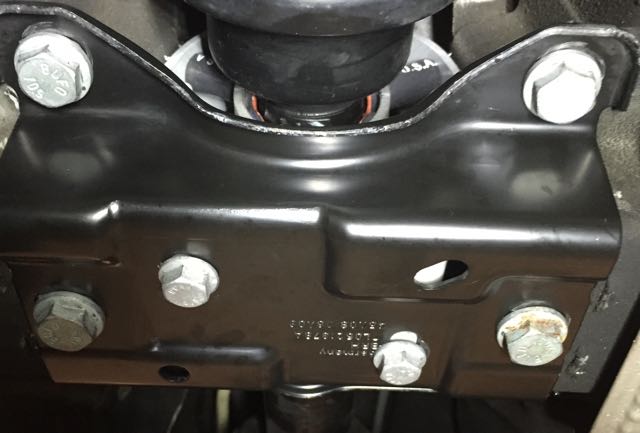 In the above picture you can almost see the new EPS Bearing Support installed snugly under the bearing support plate.
While this certainly qualifies as a DIY project for the above average shadetree mechanic, there are a few little tricks that might be helpful. The EPS video shows the installer using a die grinder to clean off the outside of the bearing. We do NOT recommend this. Get yourself a few new razorblades and take your time cleaning off the old rubber. You will also need a straight pick and an angle pick to remove the bearing seal. Be gentle. If you ruin this seal, you will need a whole new driveshaft! Pack the bearing with quality grease. BreitWerks prefers Mobil 1 Synthetic Grease for stuff like this. Make sure to torque all the fasteners!
Overall, not a tough job, but it can be a little bit dirty and time consuming. You can save yourself the hassle by calling BreitWerks! We have a soft spot for these big SUVs! 321-806-8664